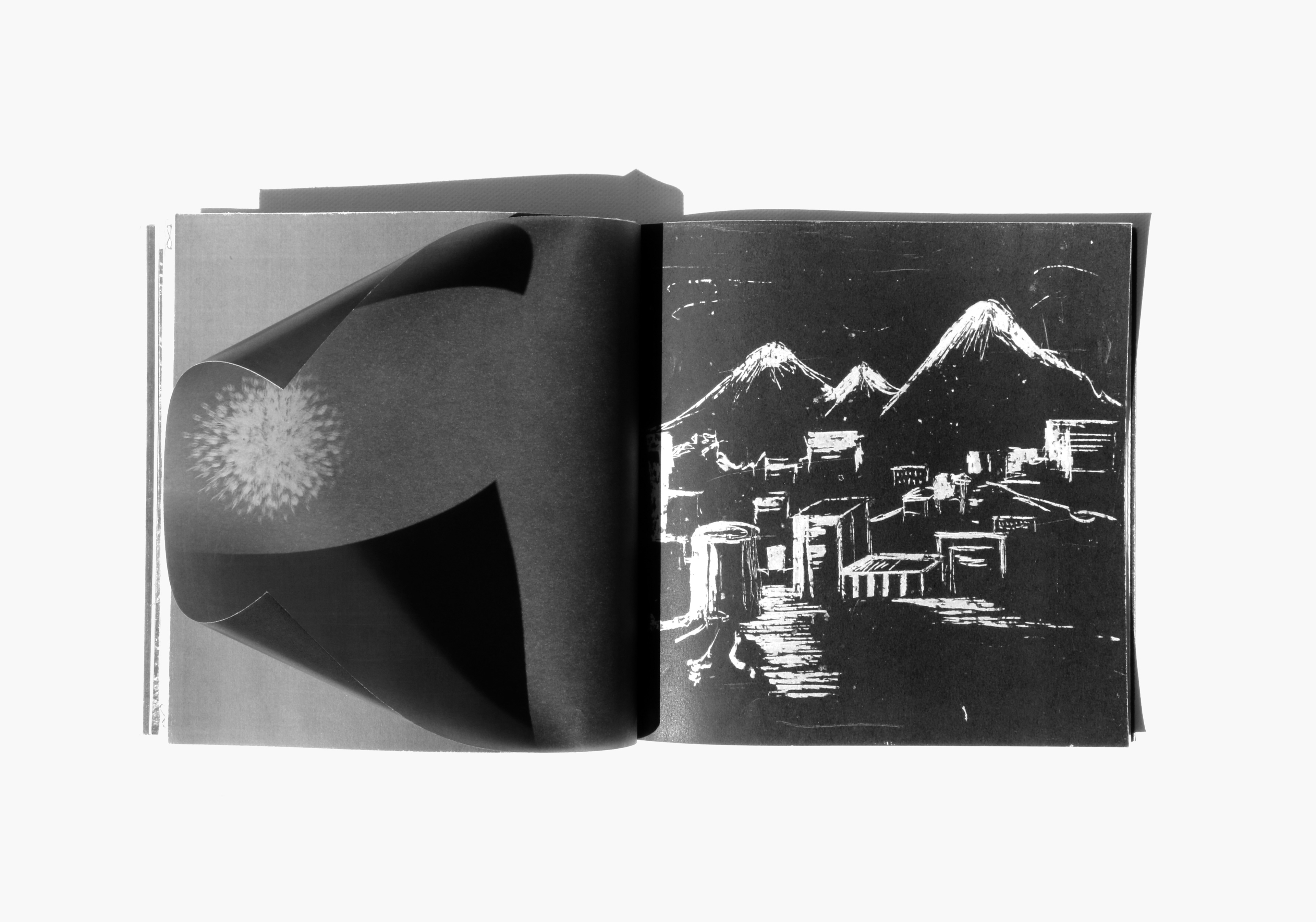 This book is a sensitive and plastic experience, related to the listening of the recording 
of the artist and sound designer Amandine Casadamont about the Fukushima nuclear catastrophe. 
Radioactivity is an invisible and dull evil. It contaminates everything in its path. What does it look like? 
How can we represent it? Through experiments, textures, stains, peaks, dark and weird deformations, 
I evoke its omnipresence and disclose the cruel reality of this tragic event.
Ce livre est une expérience sensible et plastique, liée à l'écoute de l'enregistrement de l'artiste 
sonore Amandine Casadamont sur la catastrophe nucléaire de Fukushima. La radioactivité 
est un mal invisible et diffus, contaminant tout sur son passage. A quoi ressemble-t-elle ? 
comment la représenter ? Par des expérimentations, textures, taches, pics, déformations obscures 
voire lugubres, j'évoque son omniprésence et dévoile la cruelle réalité de cet évènement tragique.