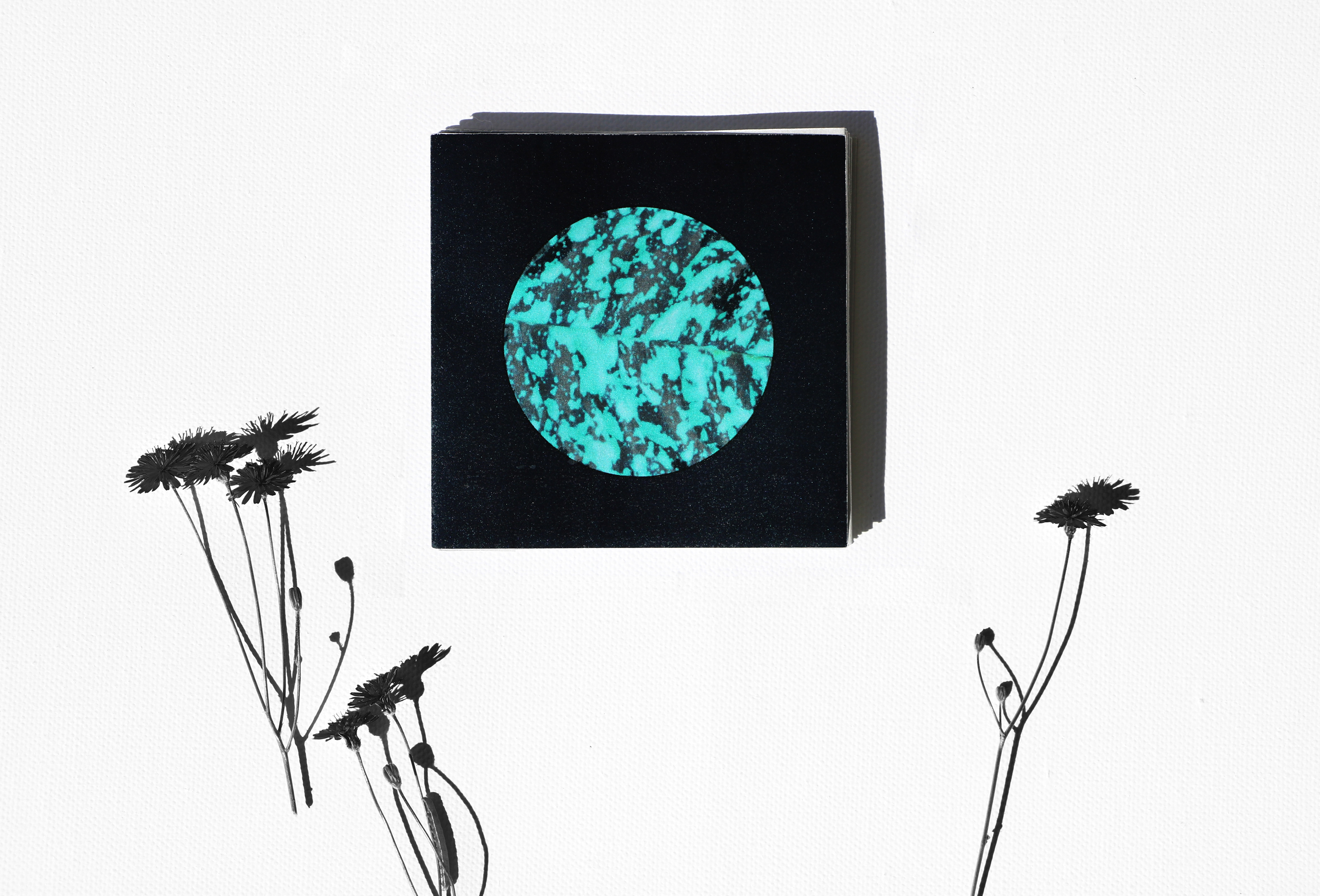 Les feuilles collectionnées ont des textures 
et des motifs intéressants qui se rapprochent 
de ceux des planètes. Grâce à ce point commun, 
j'ai tenté de lier l'infiniment grand et l'infiniment petit. 
Une balade poétique au coeur de paysages 
à la fois terrestres et cosmiques.
The leaves collected have interesting textures 
and patterns, which are close to those of planets. 
Thanks to this common feature, I tried to create a link 
between the infinitely large and the infinitely small. 
A poetic ballade in the heart of landscapes, 
both cosmic and terrestrial.