TROPHÉE PRESSE CITRON {BnF 
Visual Identity and communication 
campaign for the 2019 event.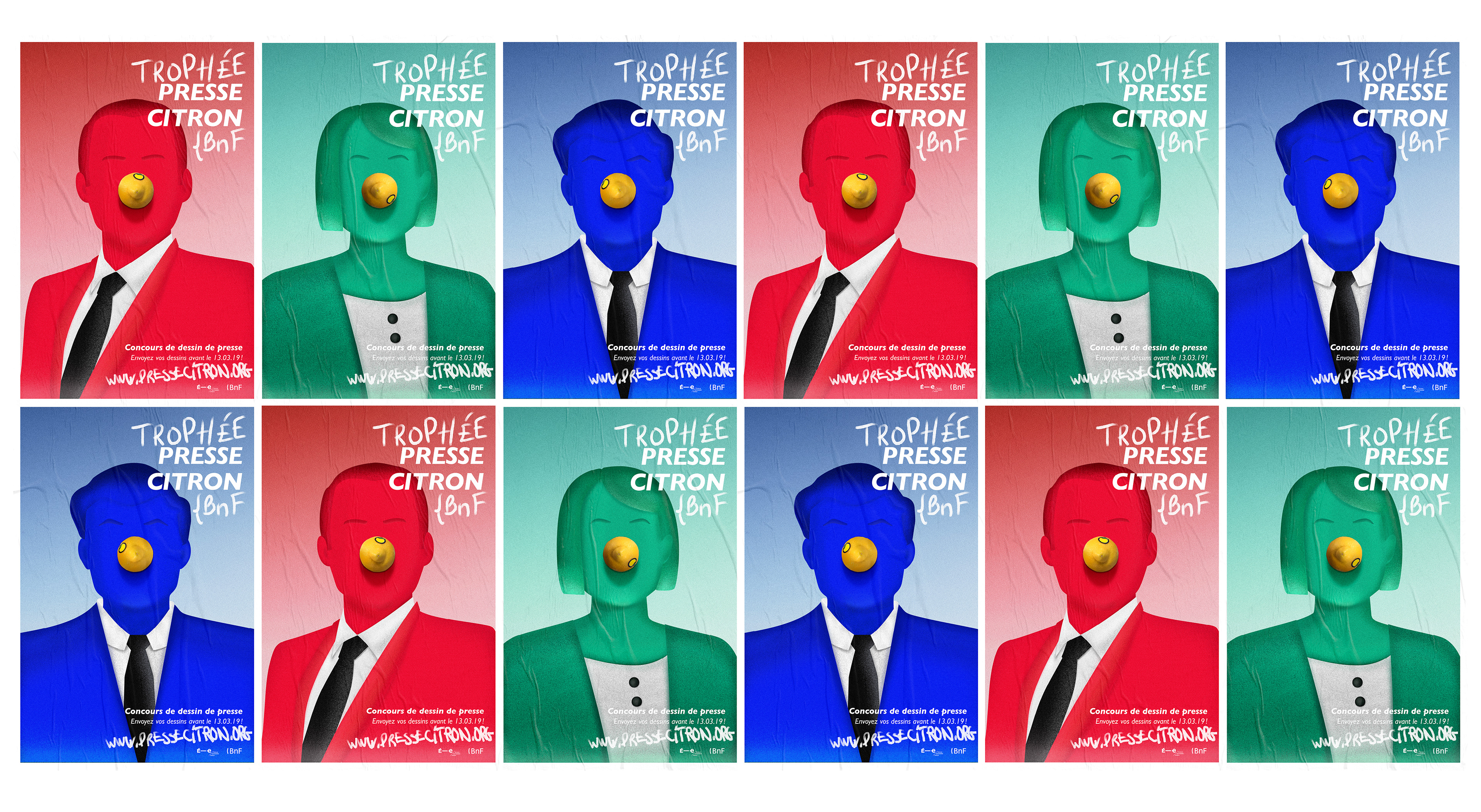 "Trophée Presse Citron" (Lemon Squeezer Trophy) is a press design contest organized in partnership 
with the BnF (French National Library) and the Paris 13th district City Hall. Press designers are satirical, 
teasing. They transform actors of the actuality in clowns. Their favorite whipping boy?... Politicians.
Posters take the codes of electoral posters, on which a "lemon" clown nose 
and some tags complete the informations, being affixed in a protesting way...
Le "Trophée Presse Citron" est un 
concours de dessin 
de presse 
organisé 
en partenariat 
avec la BnF 
et la Mairie du 13ème arrondissement de Paris. 
Les dessinateurs 
de presse 
sont satiriques, 
moqueurs, 
ils transforment les acteurs 
de 
l'actualité en clowns. Leurs têtes de turc préférées ? Les politiques.
Les affiches reprennent les codes des affiches électorales, 
sur lesquelles un nez de clown «citron» 
et des tags complétant 
les informations, 
ont été apposés à la manière d'un vandale…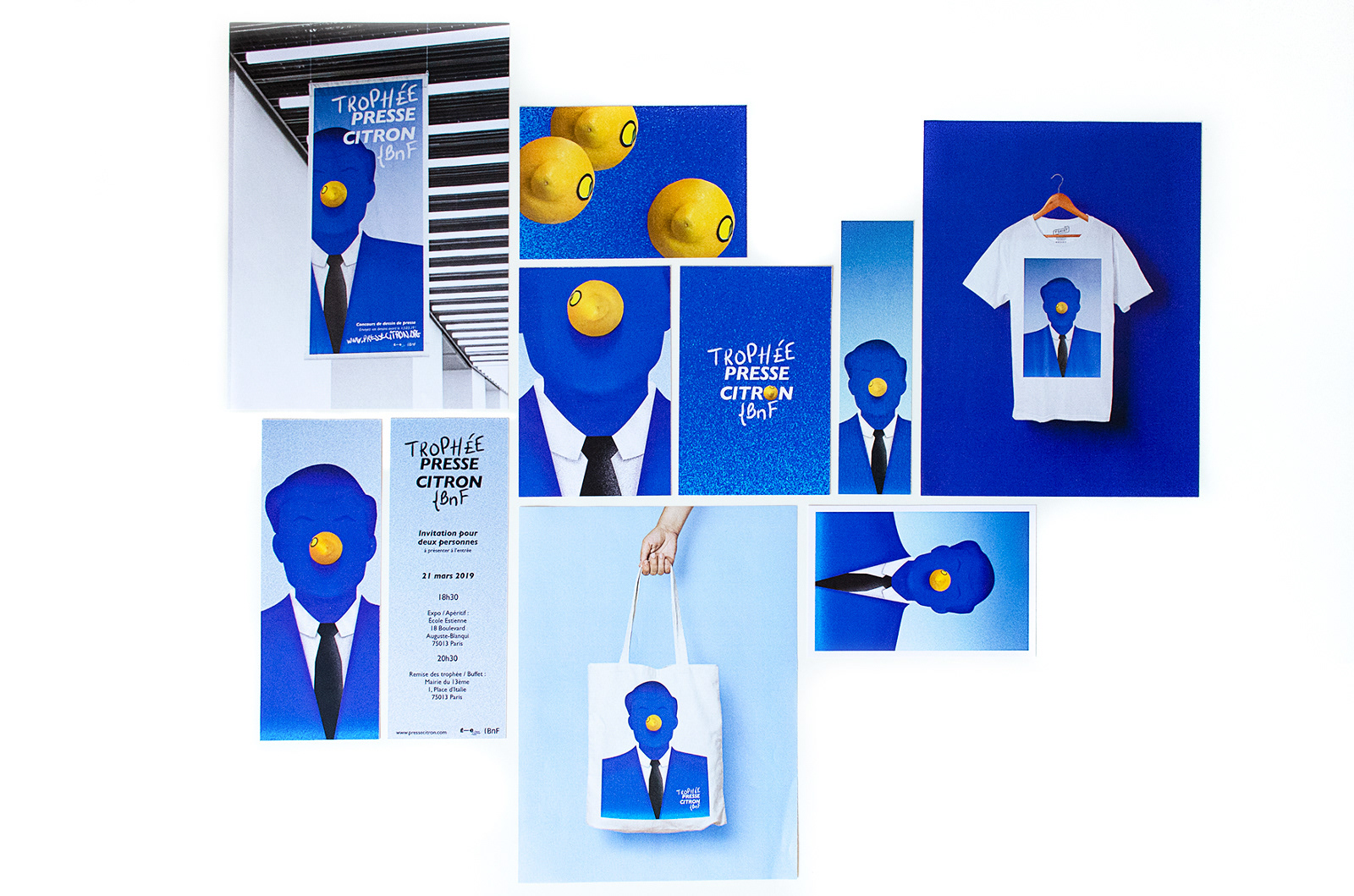 We also played the role of these agitators to tease the event, directly in the street:
Nous nous sommes mises dans la peau de ces provocateurs pour teaser l'évènement dans la rue :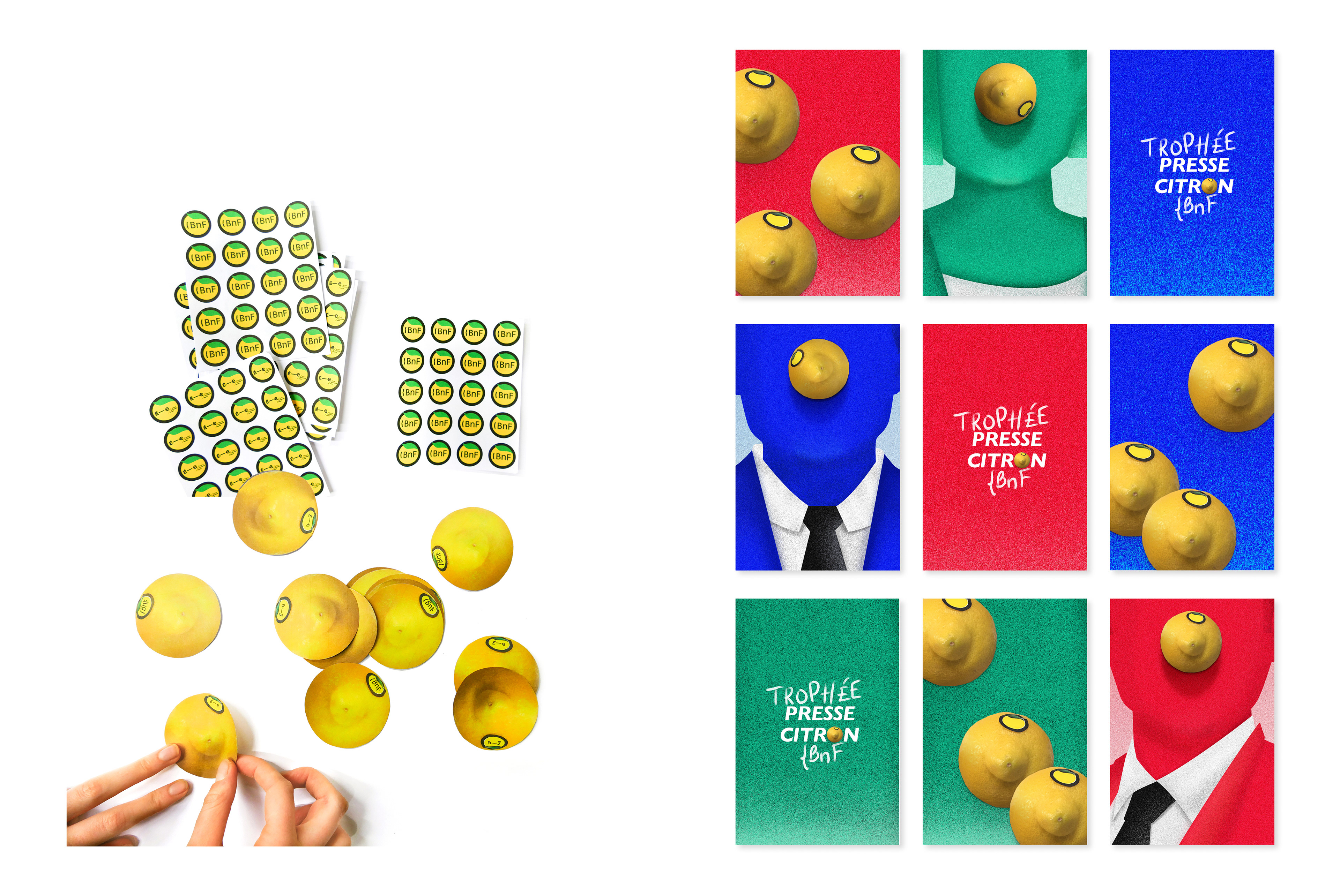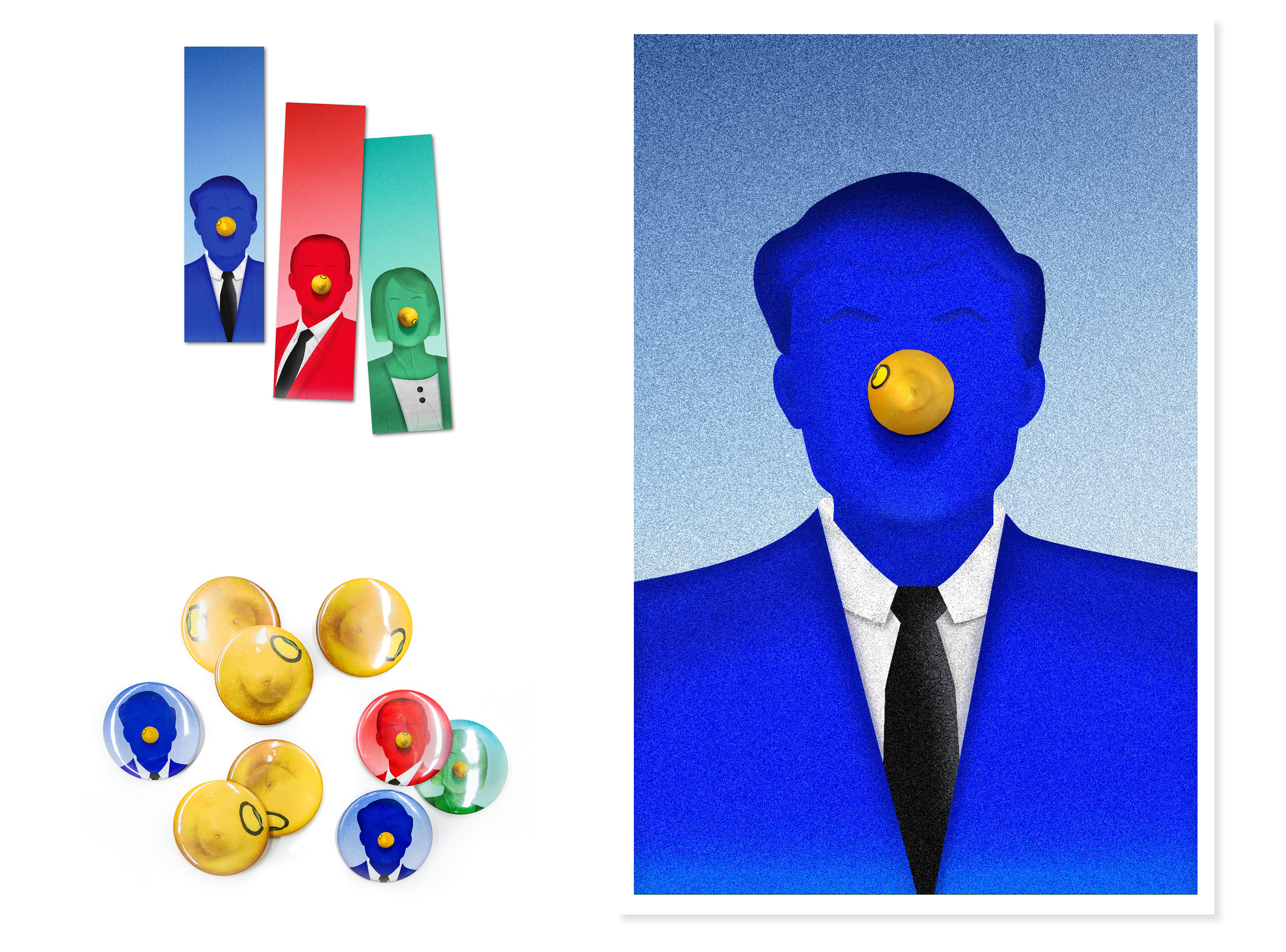 A fresh and fun identity, just like the Presse Citron event.
Une identité ludique et décomplexée, à l'image du Trophée Presse Citron.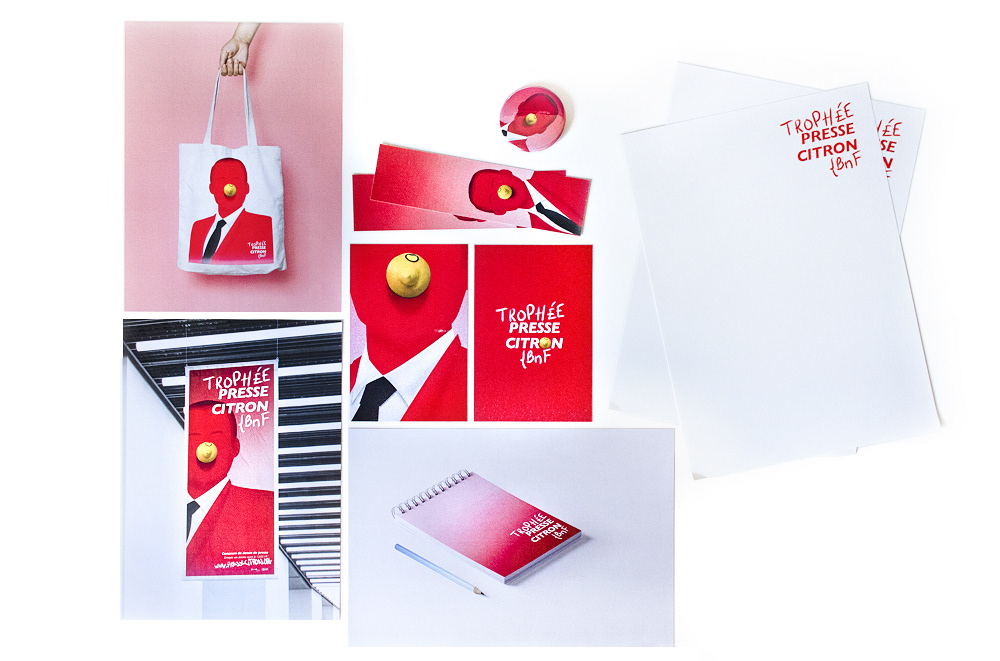 This project has been carried out together with 
Romane Réauté, Manon Lebreton and Clarisse Talleux.