Interfere with the world of perfume. 
(Workshop with TBWA Paris)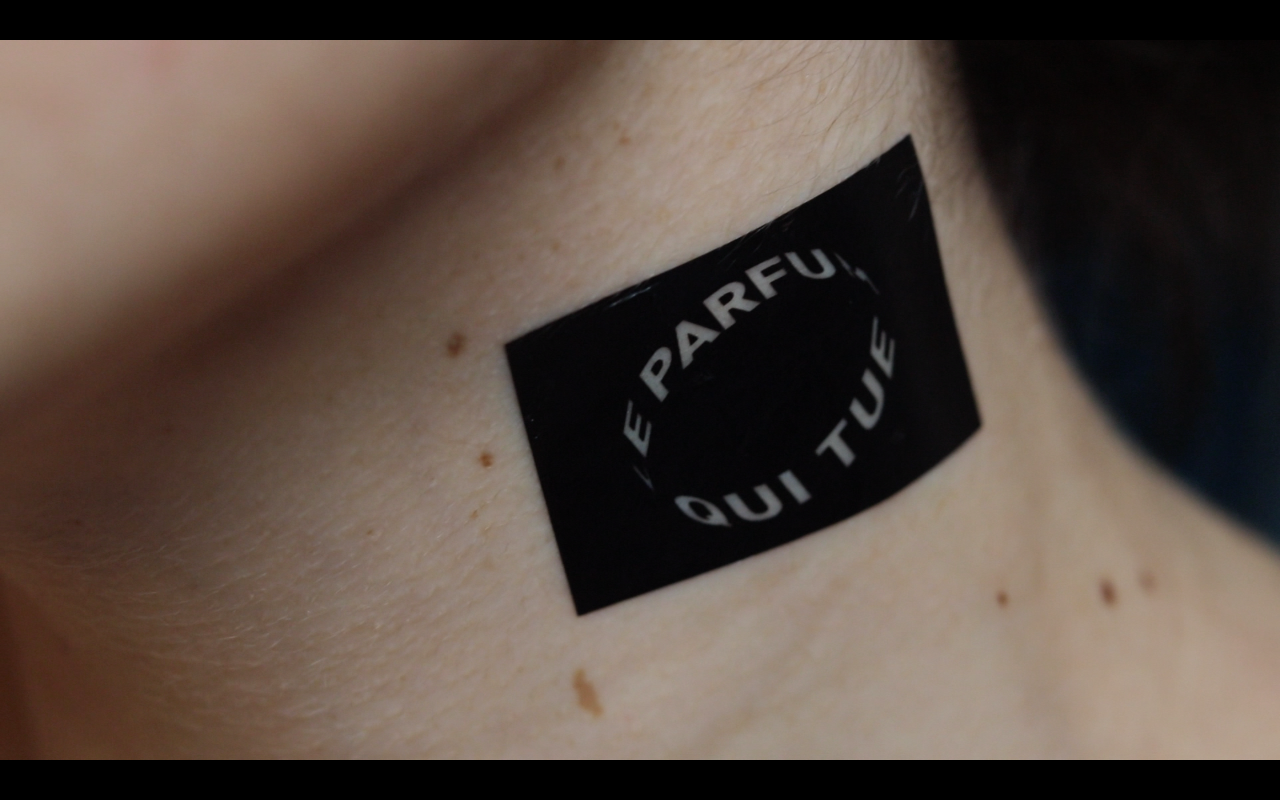 Completely made up, the Steinkrebse brand was born from a collaboration
between TBWA and École Estienne. Its mission: interfere with the current
 society topics, its brand-believe: Don't let the world polish you. 
In 2018, Steinkrebse creeps into the perfume Industry.
-
Inventée de toute pièce, la marque Steinkrebse est née d'une collaboration 
entre l'agence TBWA Paris et l'Ecole Estienne. Sa mission : parasiter les 
sujets de sociétés actuels. Son brand-believe : Don't let the world polish you. 
En 2018, Steinkrebse parasite le monde du parfum.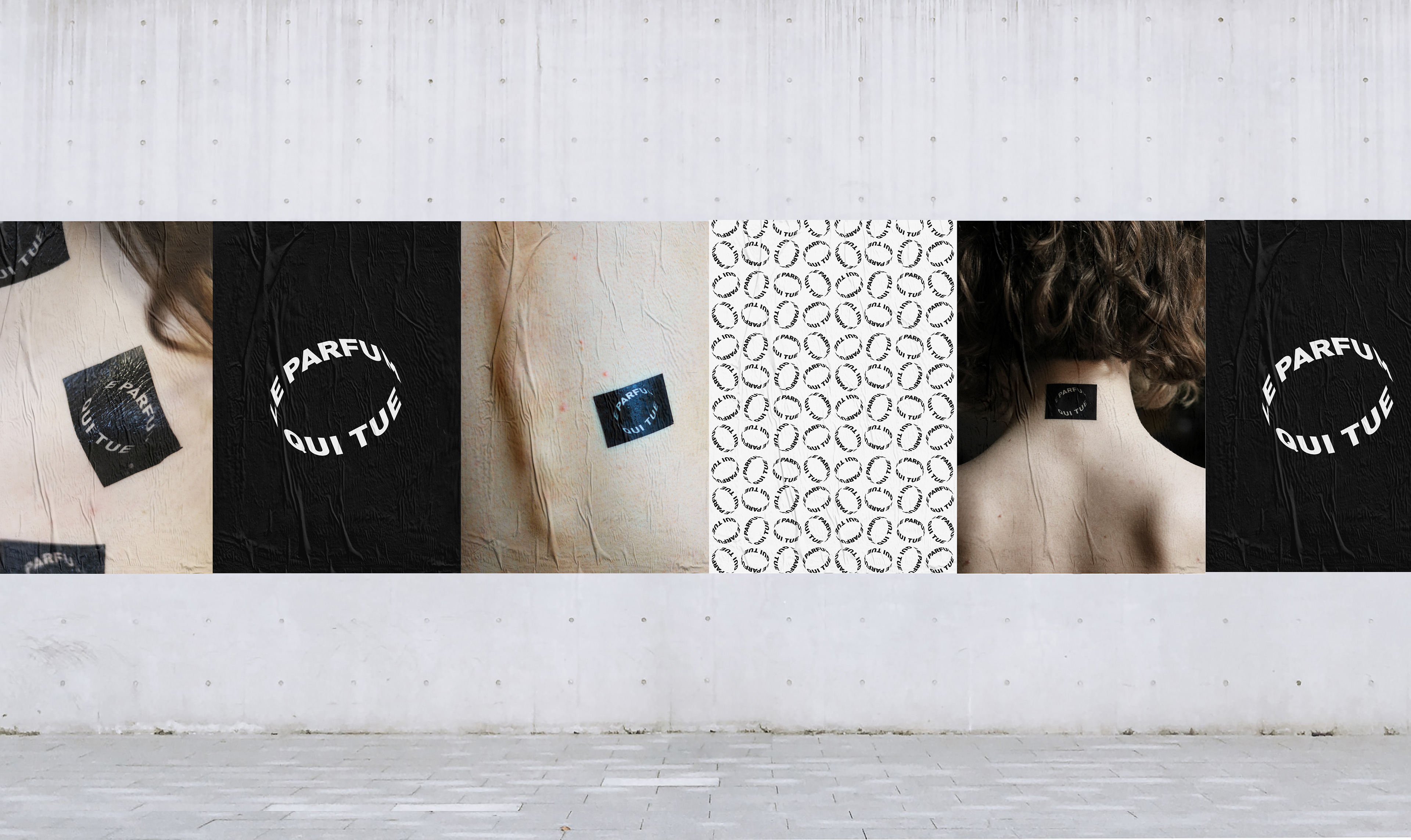 Weary of everlasting youth and smooth and perfect silhouettes diffused through perfumes' ads that do not 
look like us, we create "the perfume that kills": a fragrant tattoo, tangible and sensitive, designed especially for mortals. 
Those who wear it are those who risk and dare, those who assume their imperfections and their mortal condition, 
those who live every day as if it were the last one. It becomes the visible symbol of a community.
Lassés de l'éternelle jeunesse et des silhouettes douces et parfaites diffusées à travers les pubs de parfums 
qui 
ne nous 
ressemblent pas, nous créons « le parfum qui tue » : un parfum tatouage, tangible, sensible, conçut spécialement 
pour les mortels.
 Ceux qu'ils le portent sont ceux qui risquent, osent, vivent chaque jour comme si c'était le dernier. 
Ils affirment leur personnalité, leurs imperfections, leur différence. Le tatouage
 devient le symbole visible 
de cette communauté.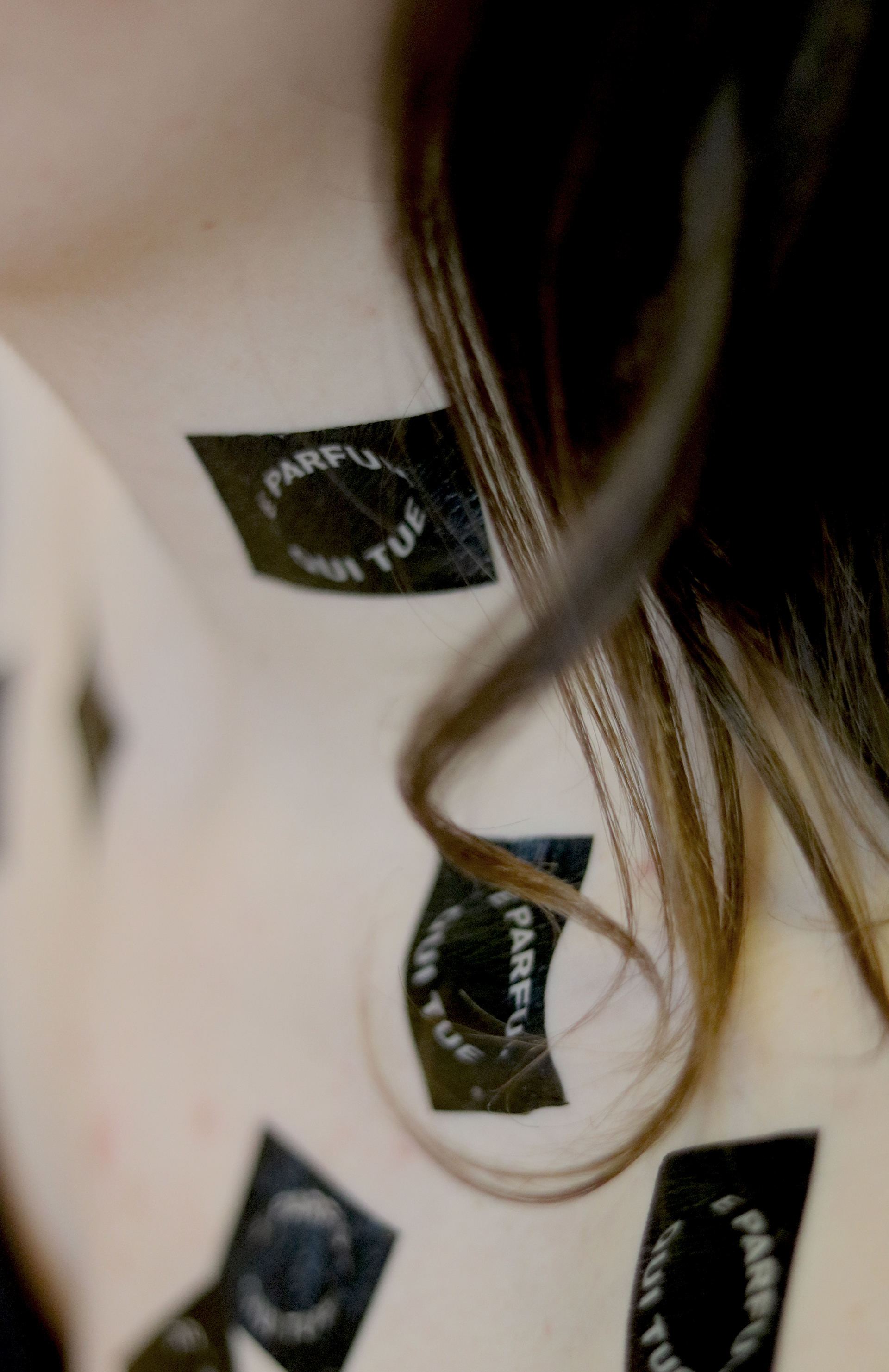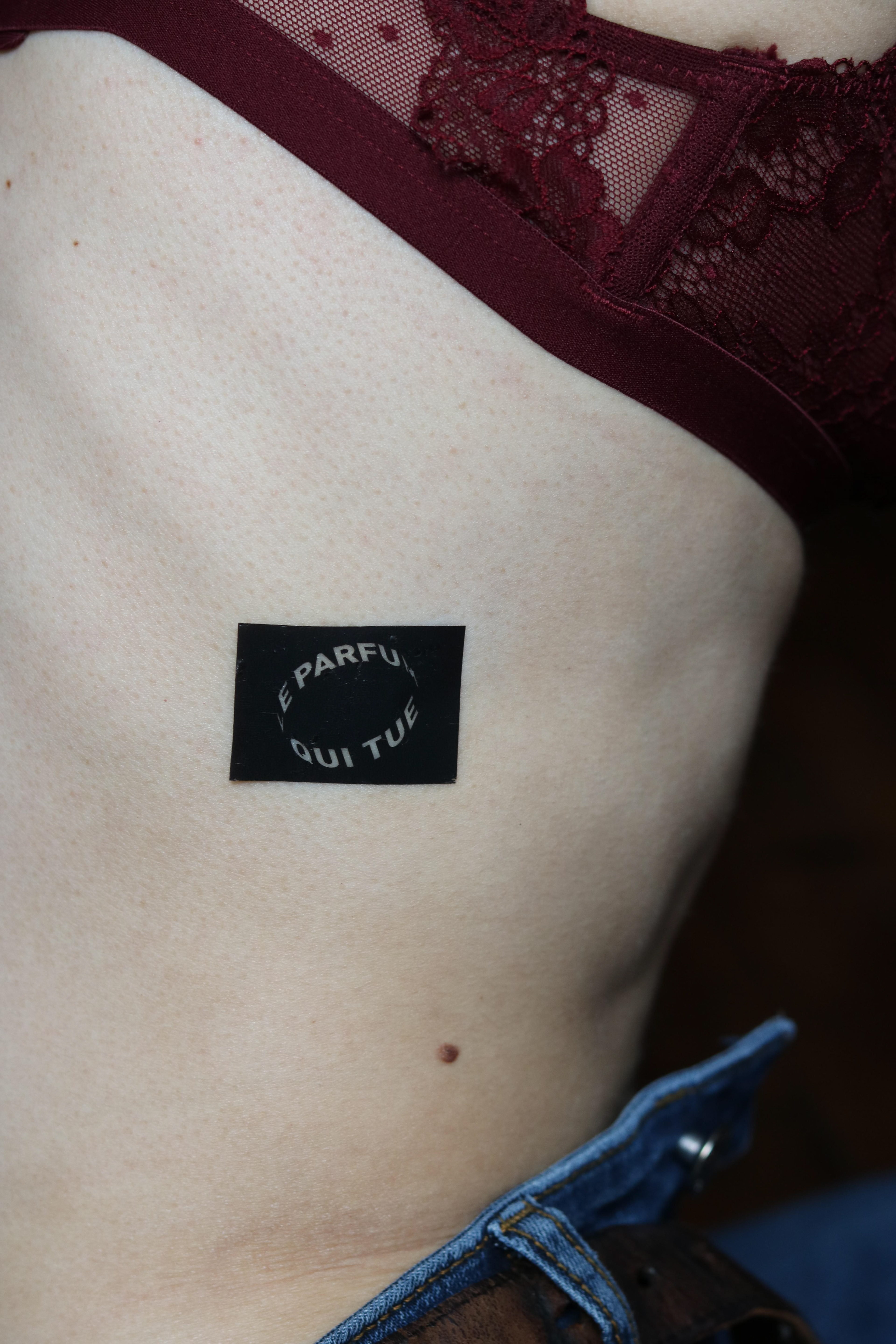 This project has been carried out together with 
Agathe Gombaud, Laura Le Gal and Julien Loutrein