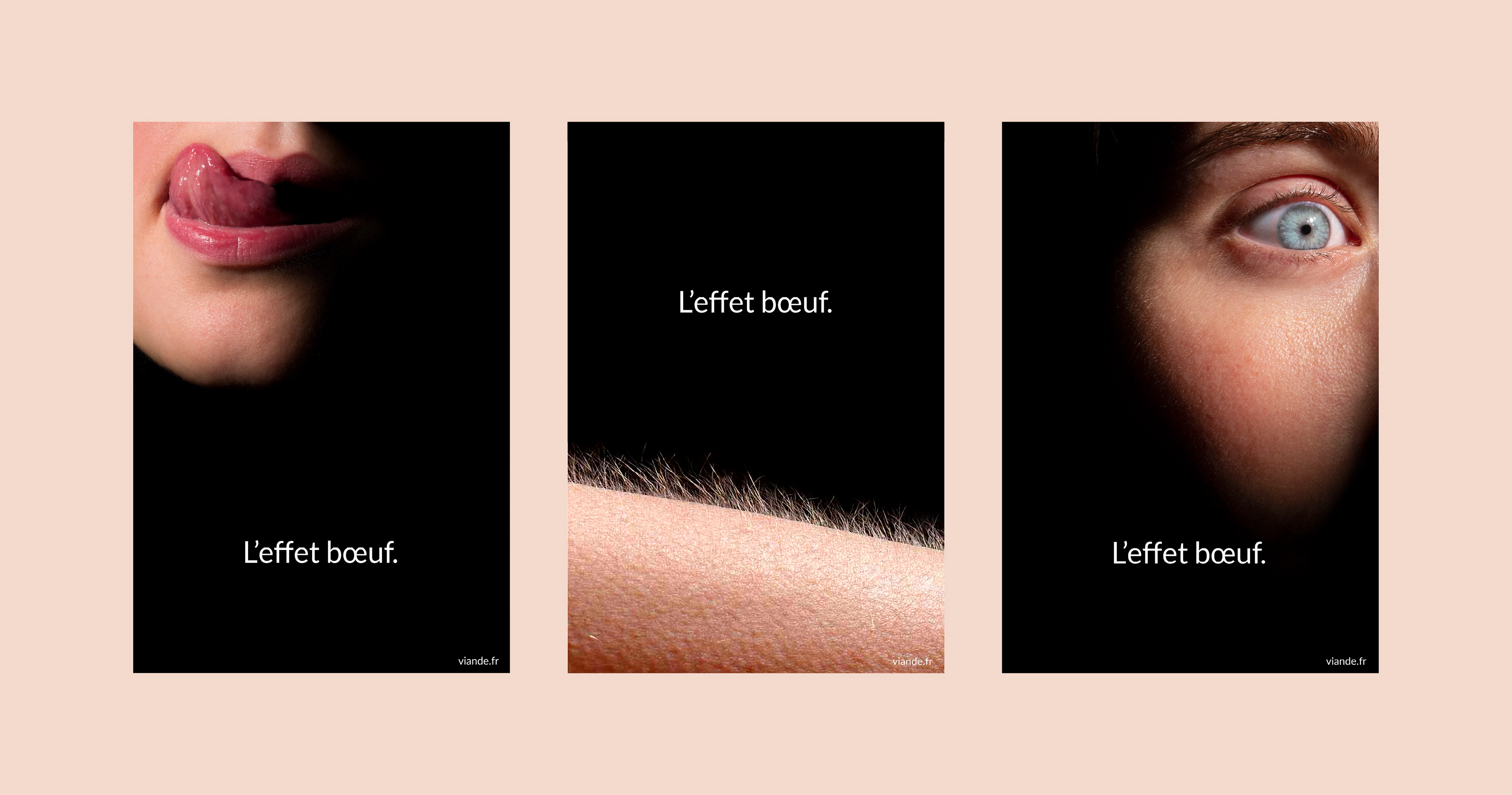 L'odeur et le bruit de la viande entrain de cuire nous attire. 
On ne peut lutter contre notre instinct : la viande nous fait de l'effet. 
La campagne met l'accent sur les sensations corporelles que peut 
provoquer la viande et sa cuisson plutôt que sur le produit lui même. 
Les images et sons éveillent ainsi la curiosité et l'envie du consommateur.
The smell and the sound of meat being cooked attract us. 
We can't fight with our instinct : meat has an effect on us. 
The campaign put the emphasis on the physical feelings which 
can provoke meat and its cooking, rather than the product itself. 
Visuals and sounds then arouses consumer's curiosity and desire.
( in French« make a beef effect » is an expression 
which means «  make a big or strong impression »)
WORKSHOP WITH JORGE CARREÑO 
FROM M&C SAATCHI GAD AGENCY
This project has been carried out together with 
Fanny Guilhen and Mallaury Mancini.