Communication campaign for top-quality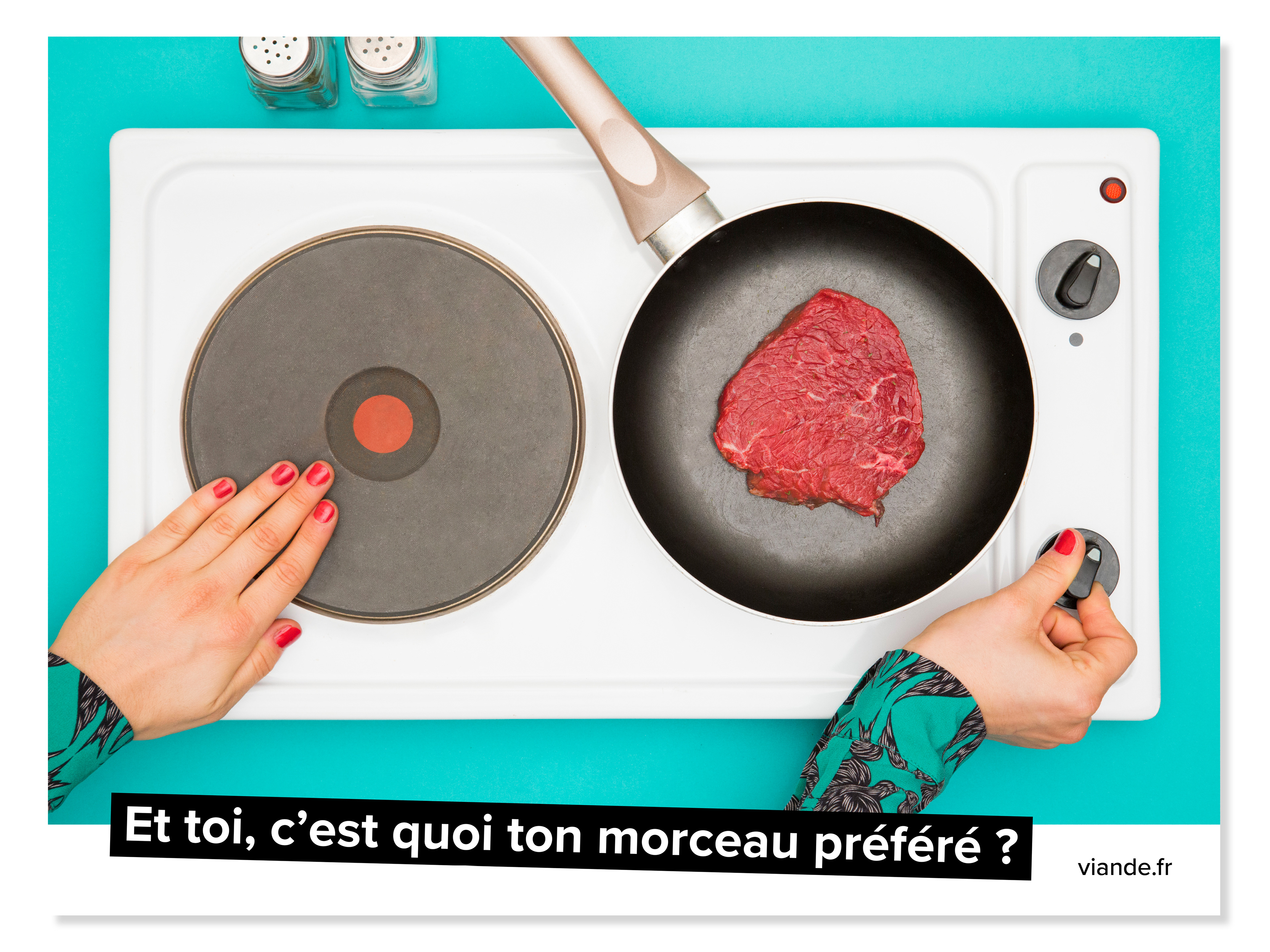 L'épaule ou la côte, à point ou saignant, 
la viande, c'est comme la musique : 
on a tous un morceau préféré. 
Par l'analogie entre "morceau de viande" et "morceau de musique", la campagne 
invite les jeunes à retrouver un rapport euphorique et décomplexé à la viande. 
En consommer peut être un choix joyeux et naturel, non sujet à débat 
et tout comme la musique, il y en a pour tous les gouts !
WORKSHOP WITH JORGE CARREÑO 
FROM M&C SAATCHI GAD AGENCY

And you, what is your favorite piece ? 
Les spots sont également relayés sur Instagram et Spotify. Les vidéos s'adapte aux formats 
plateformes, 
les plaques de cuisson évoque alors une baffle de son, à l'instar des platines à l'horizontal. 
This project has been carried out together with
Fanny Guilhen and Mallaury Mancini.